Upwards of 250 Cabins, Containers and Modular Buildings
Looking For a Unit?.. Look No Further!
Have a look at the video on the left to see the large amount of stock we have in our yard.
Visit our Contact us page above for more information about visiting or call the office to organise a visit - 01480 861166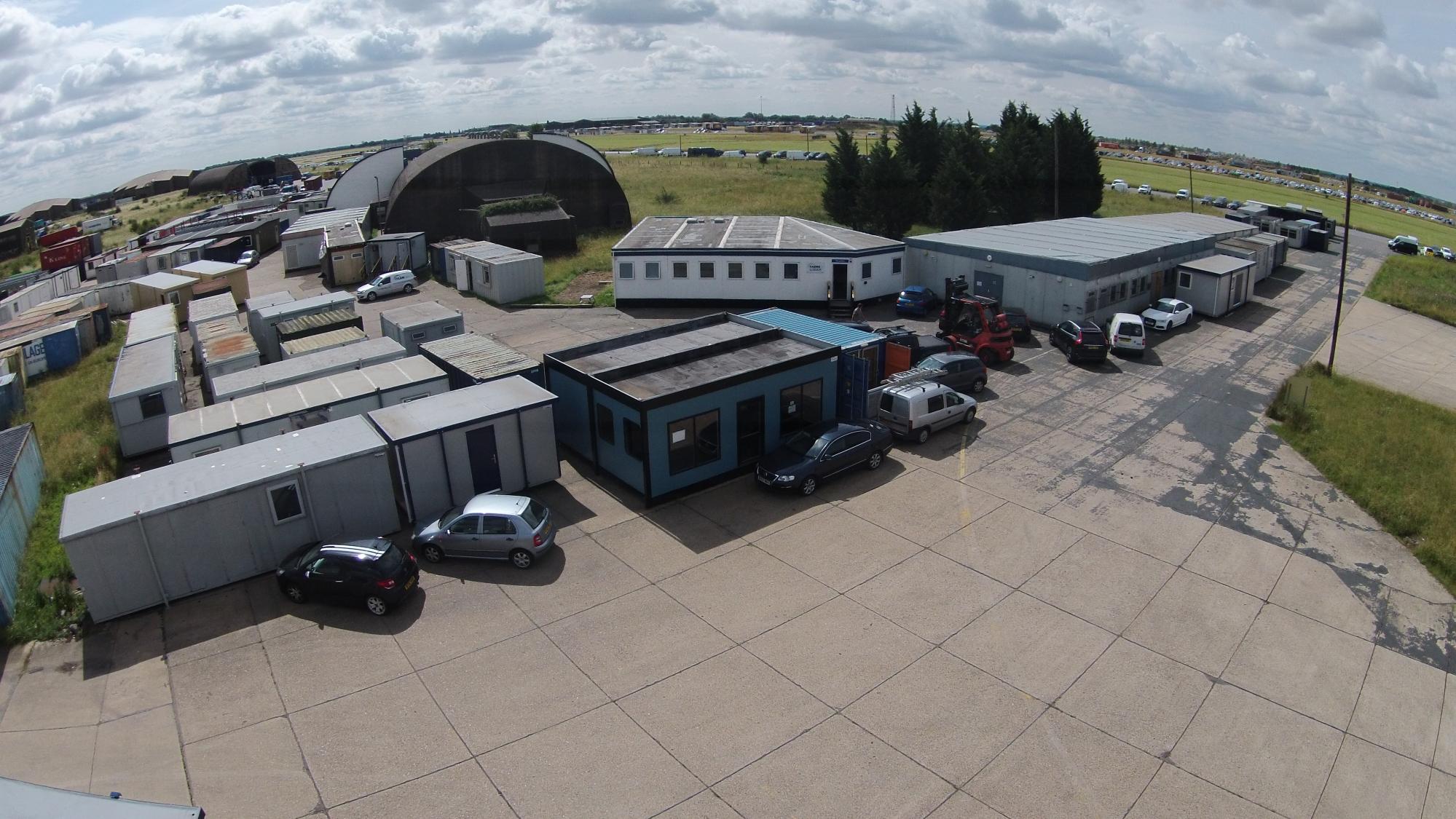 In Stock NOW!
We currently have the following new builds in stock and ready to go straight to your site;
2 No 12 x 9's
2 No 16 x 9's
1 No 24 x 9
We do however have other sizes in production and can also build to your specification. If you want to see the specification of these units please visit our 'New Cabins' category or contact the office on 01480 861166.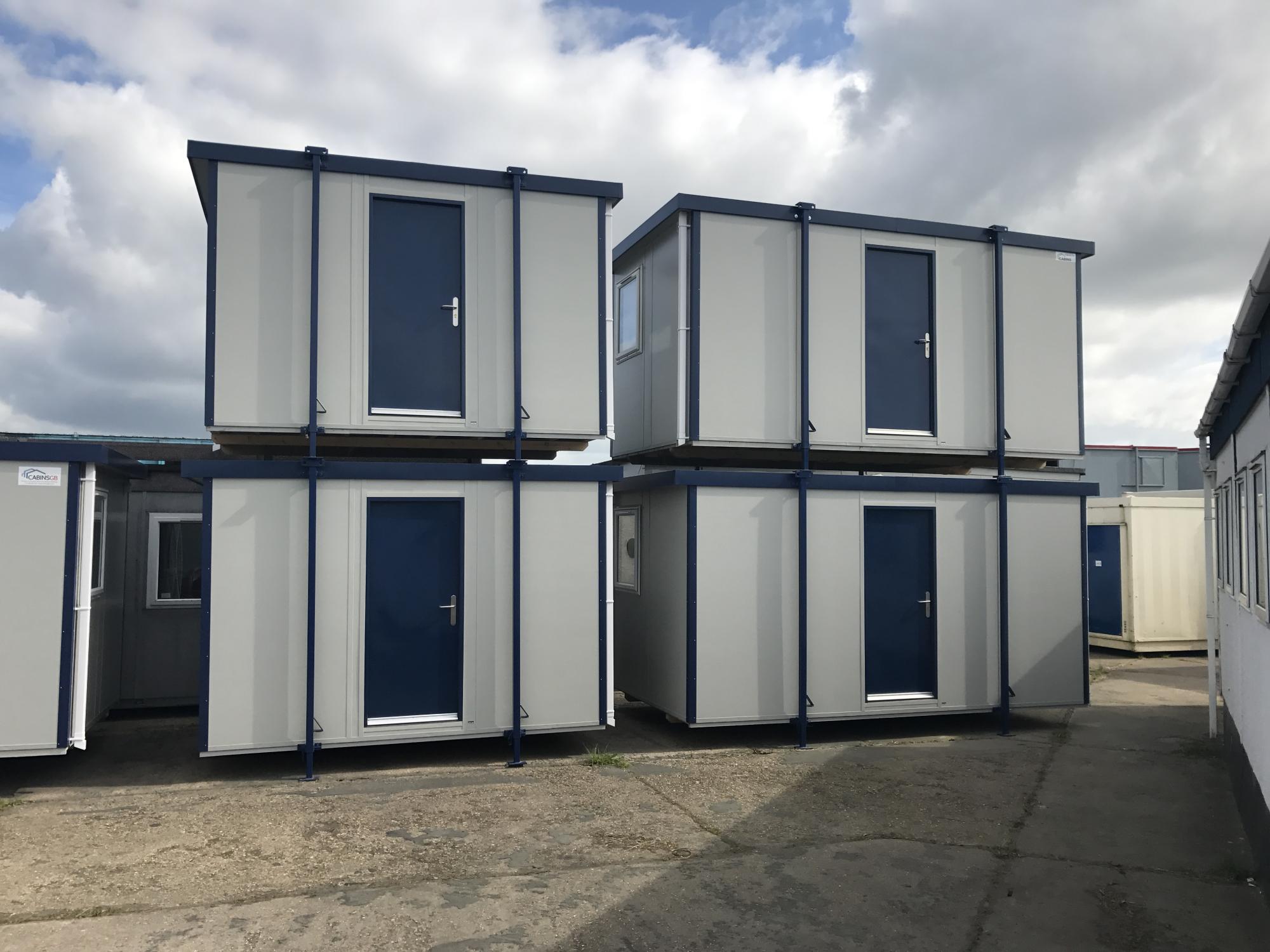 Our current stock New Builds taking pride of place in our Alconbury yard!
Only In Need of a Temporary Option?
We at Cabins GB have many units available to hire. Ranging from 12ft to 32ft these units are a mixture of offices, canteens, changing rooms and toilets. We also have containers to hire with some containing wooden or metal shelving.
If you need something temporarily rather than permanently give the office a call on 01480 861166 and we will be happy to discuss further with you.

Latest Price Lists

See below our latest price lists. Click on the name of the price list you would like to view.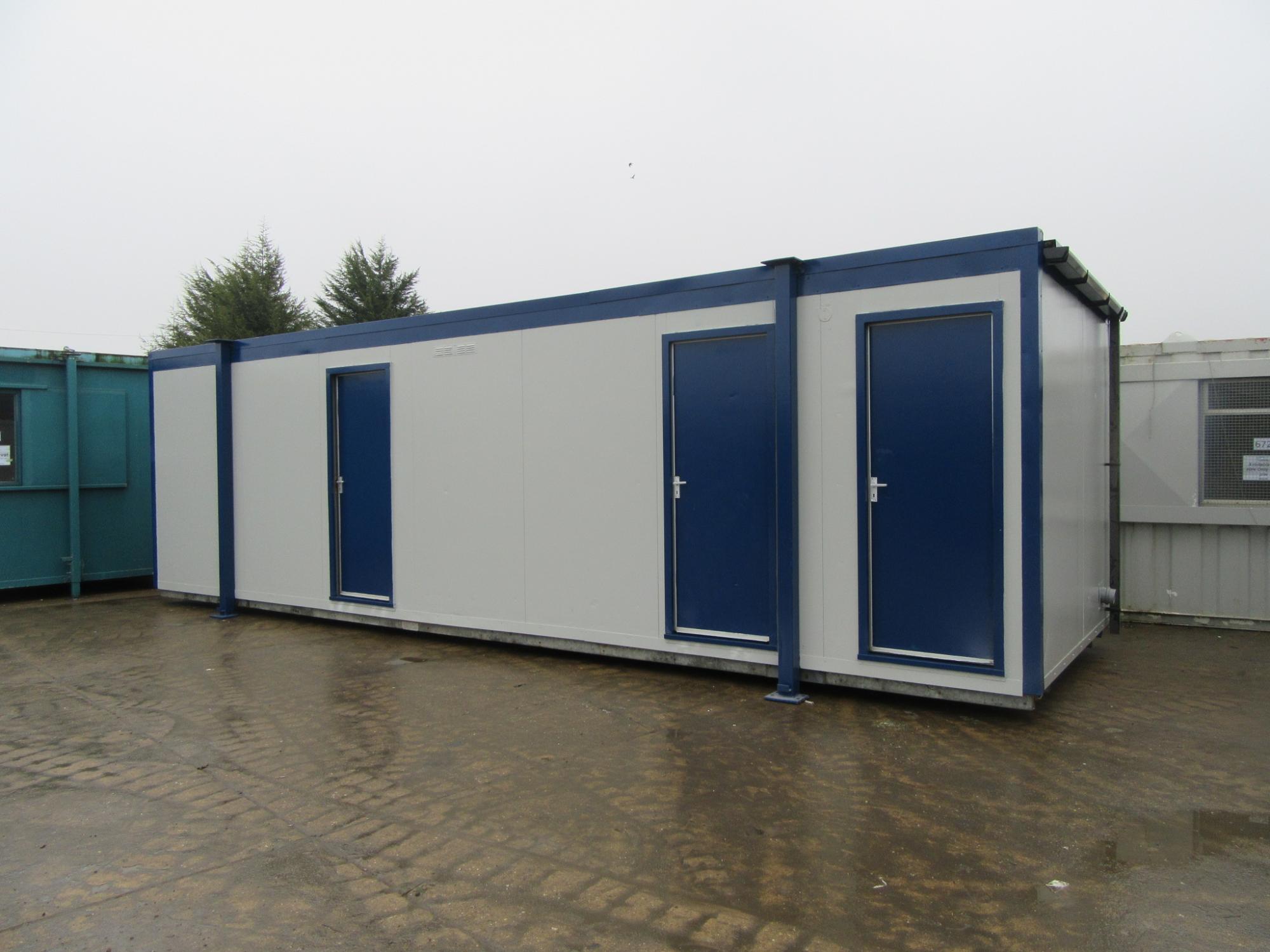 Does Your Event Need a Toilet?
We have just completed a refurbishment of a Special Toilet unit.
This unit arrived in need of a complete refurbishment which was done in our factory at Alconbury
Click here for more details and images of the unit or call the office on 01480 861166.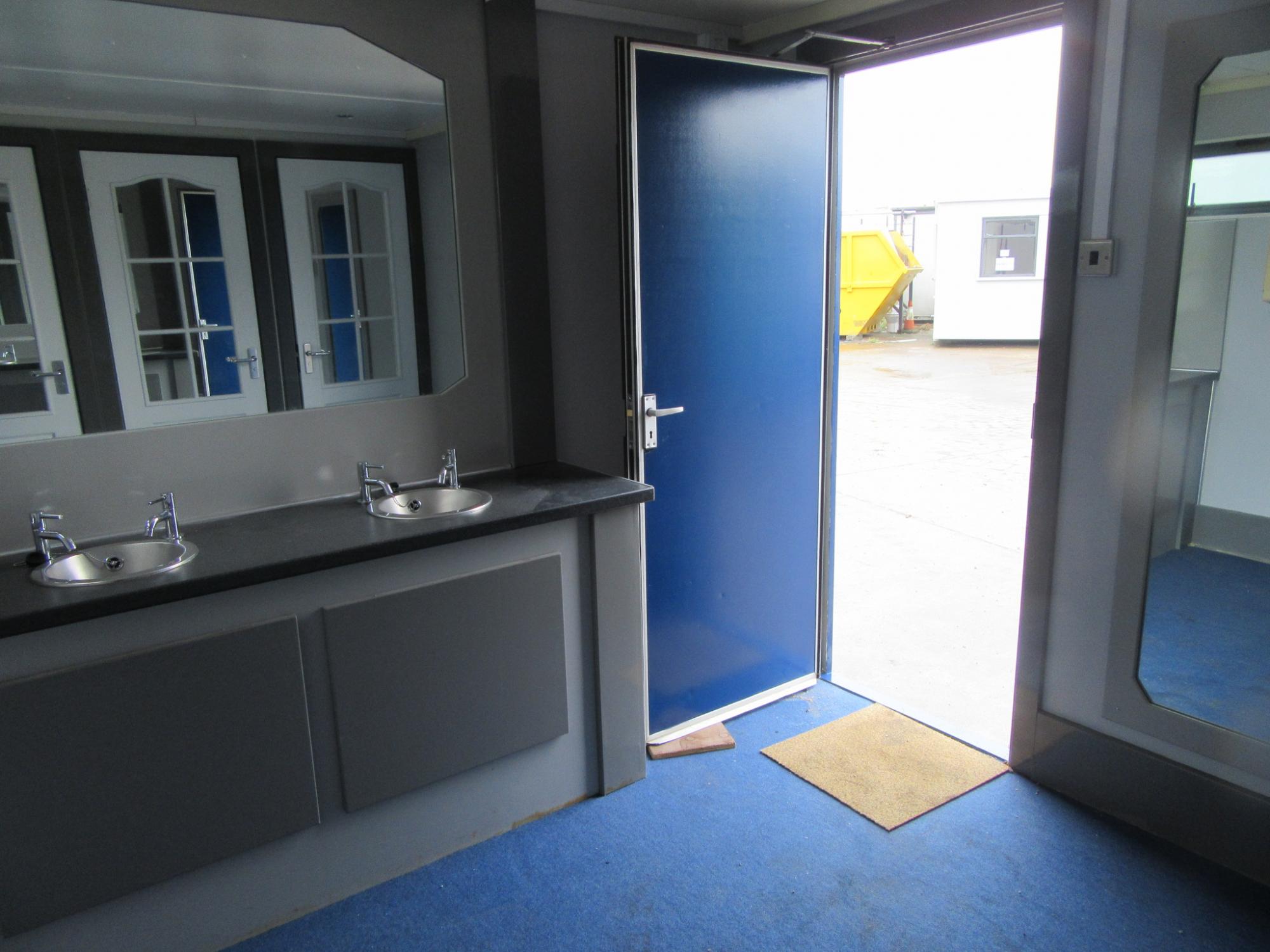 Latest Price Reductions
1060 - 20 x 8 Converted Container - Open Plan NOW £1200
1036 - 32 x 9 Steel Cabins - 7 + 1 Toilet NOW £750
1169 - 24 x 9 Steel Jackleg Cabin - Open Plan NOW £1750
Click on the unit number above to see more information about the unit or call 01480 861166 to discuss or enquire.
(Please note these are only a selection of units we have reduced, please visit Bargain Basement for more)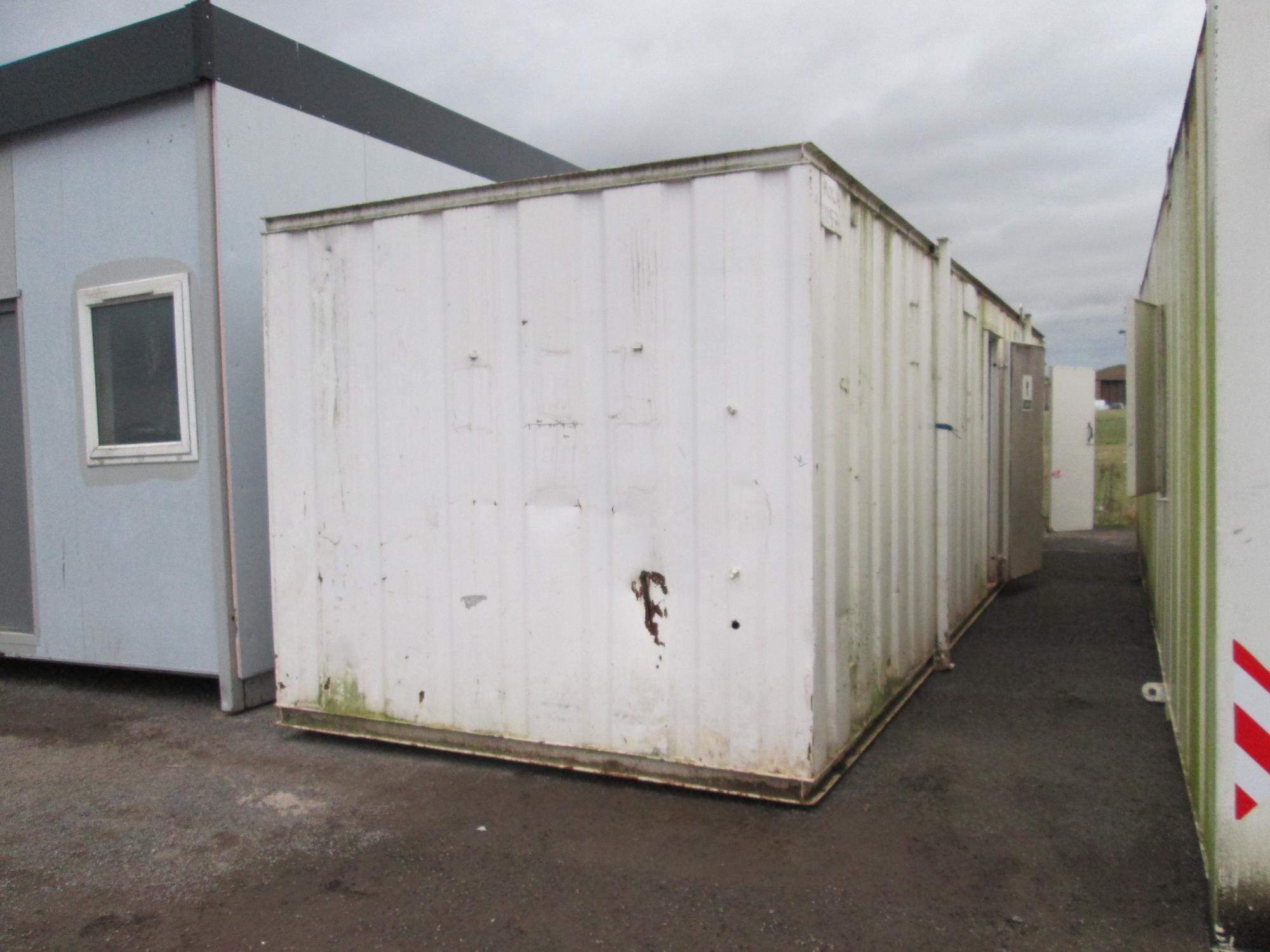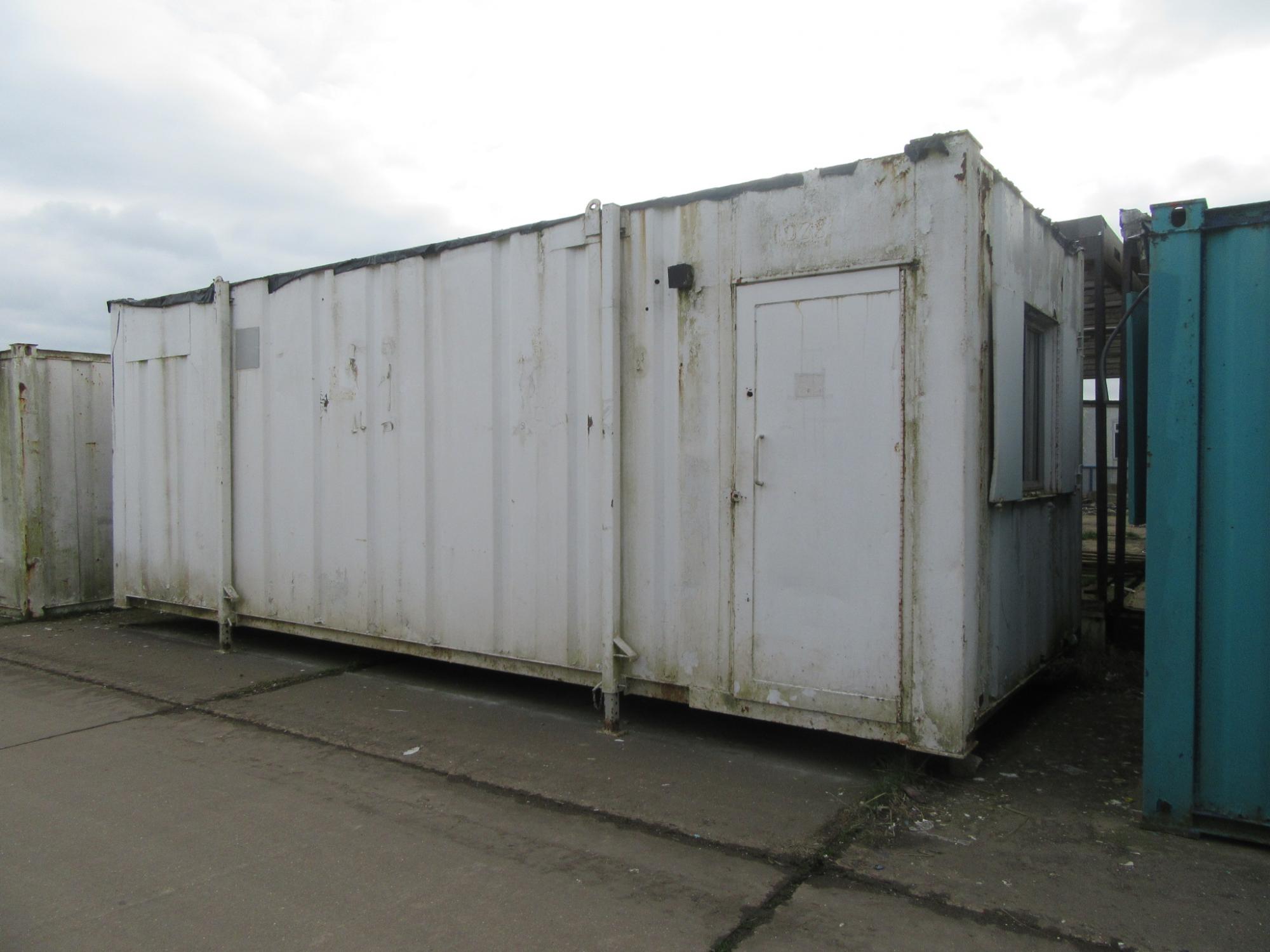 Safe & Secure Site Cabins
Steel Site Setup Cabins with all the Features and Facilities Essential for Site Security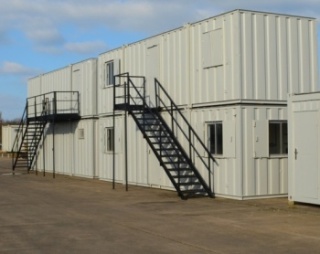 4 Building complex complete with offices, toilets, stairway and landing
Weekly hire rate £265.00 (+VAT)
2 Building complex complete with offices, toilet, stairway and landing.
Weekly hire rate £145.00 (+VAT)
See Our Latest Install (Shoreditch, London)
Our latest install was a site setup for our client HG Construction.
We refurbished these cabins on site and sent them to our customers Shoreditch yard.
Take a look at our video to the right to see how this amazing install was done!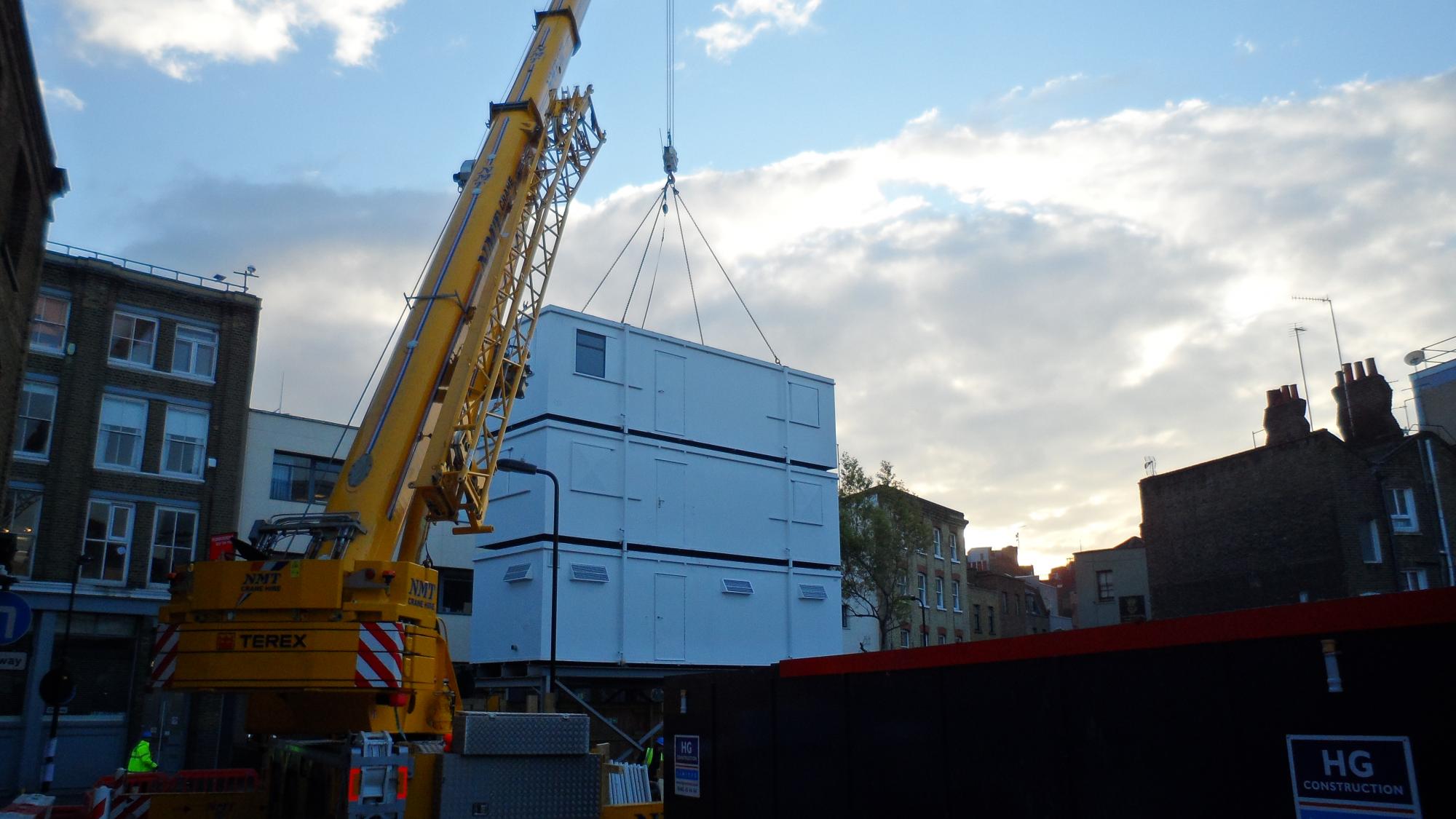 Full range of finance options available for both new and reconditioned buildings
Call us now for further details.