Upwards of 250 stores, cabins and building modules to choose from
SALE NOW ON!
We at Cabins GB have just recently reduced some of our cabin prices!
Unit 1053 - 24 x 9 Steel Office WAS £3750 NOW £2950
Unit 668 - 32 x 10 Steel Office WAS £5500 NOW £3750
Unit 1162 - 20 x 9 Textured Jackleg Canteen with Seating WAS £3750 NOW £3250
These are just some of our price changes. Call the office on 01480 861166 for more information!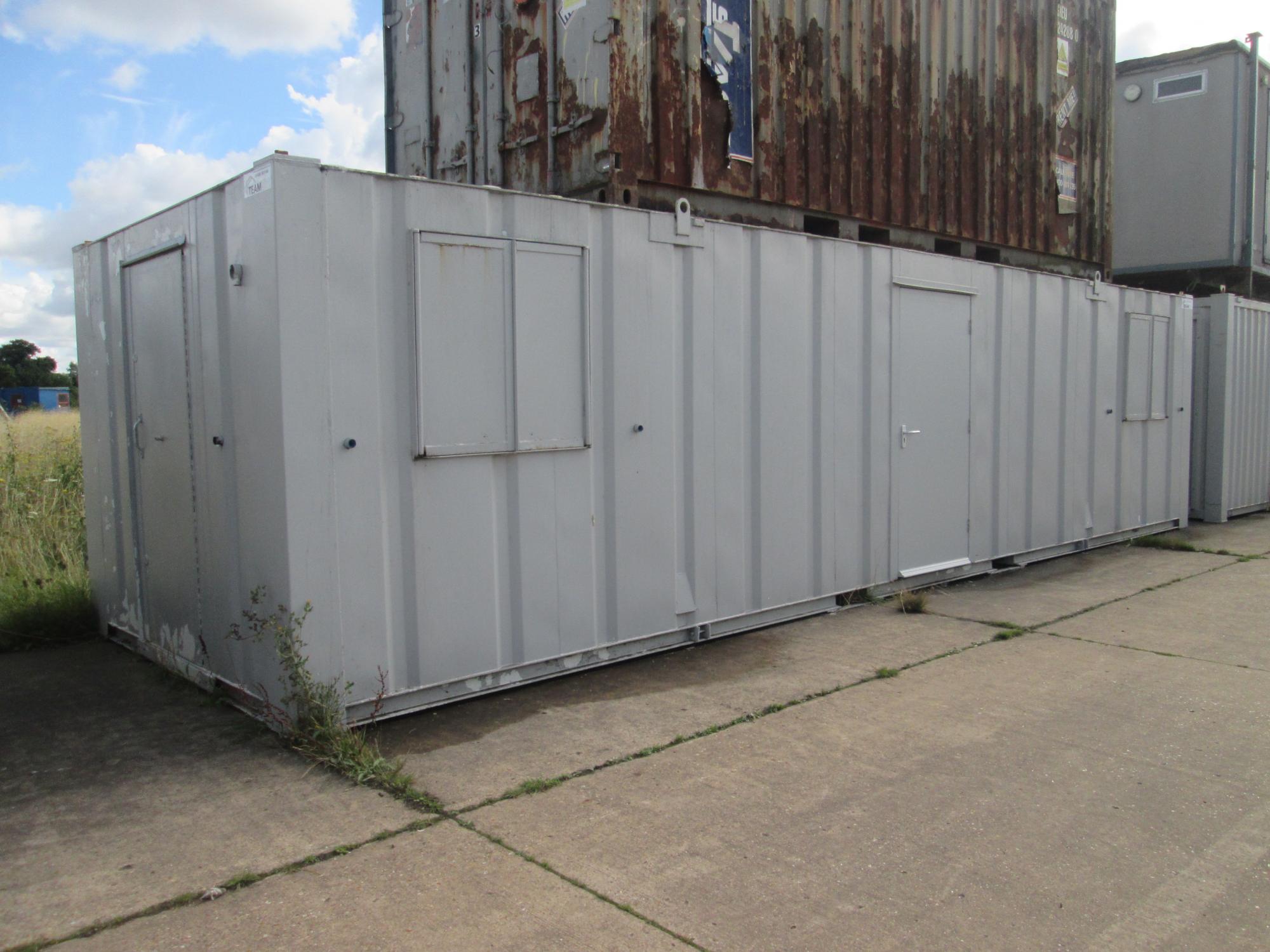 In Stock NOW!
We currently have the following new builds in stock and ready to go straight to your site;
2 No 12 x 9's

2 No 16 x 9's

1 No. 24 x 9
We do however have other sizes in production and can also build to your specification. If you want to see the specification of these units please visit our 'New Cabins' category or contact the office on 01480 861166.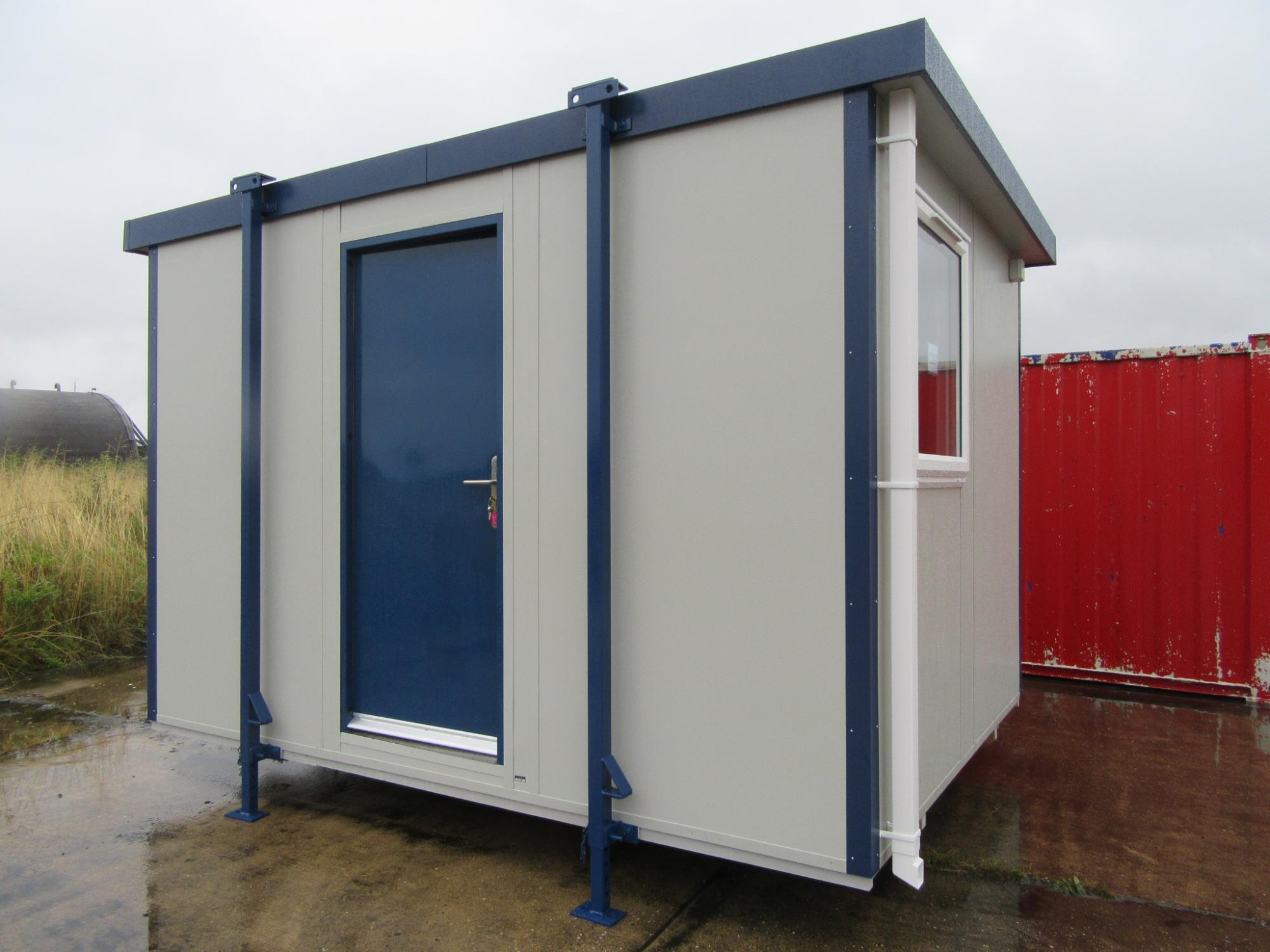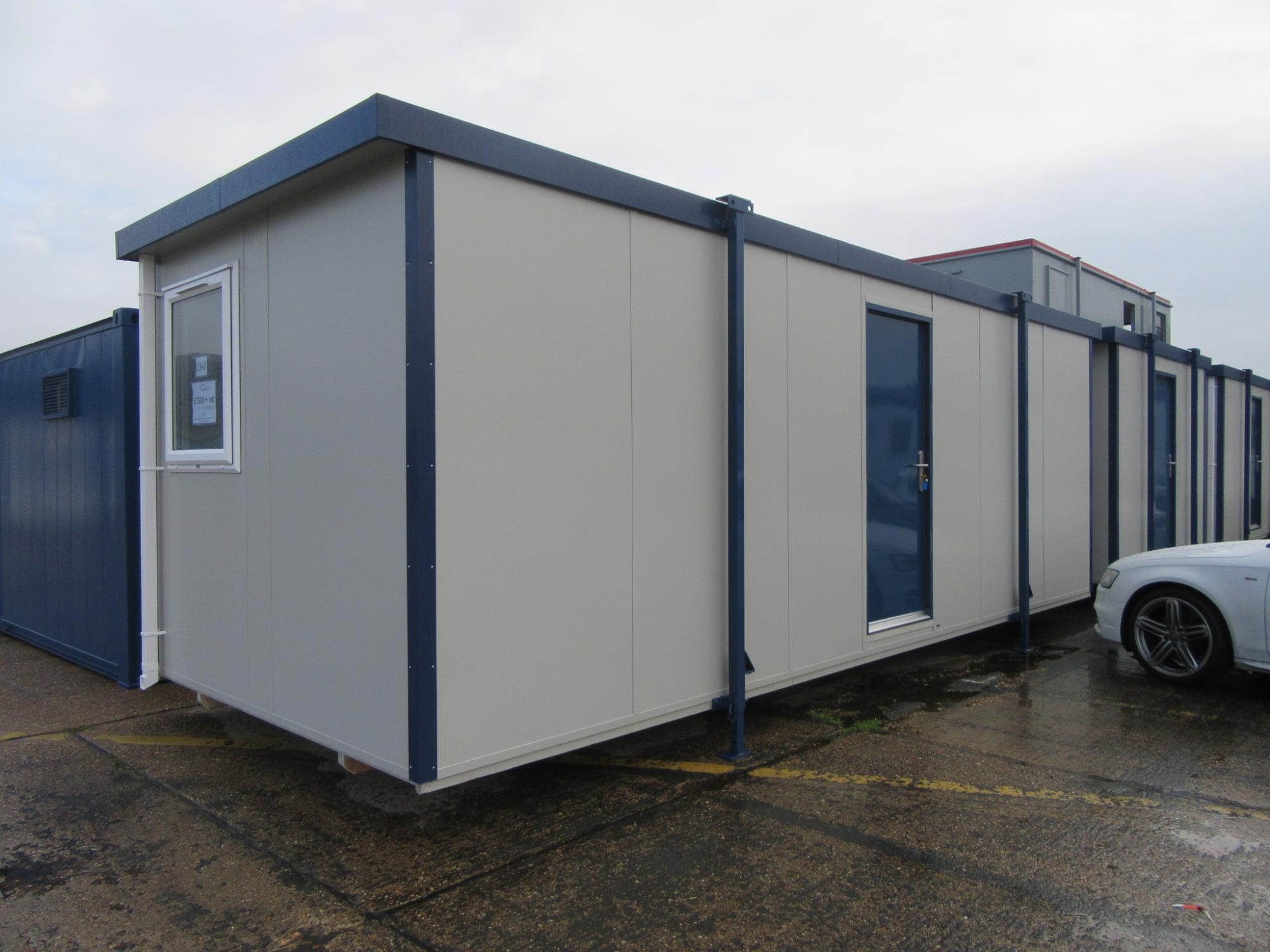 21m x 9.6m Classroom Block - Ready to Go!
Fully refurbished 12 months ago to form 6 No. classrooms. Ready to go! £49,000 + VAT.
Please contact us for more information on 01480 861166 or type in product reference '691' on the search bar above.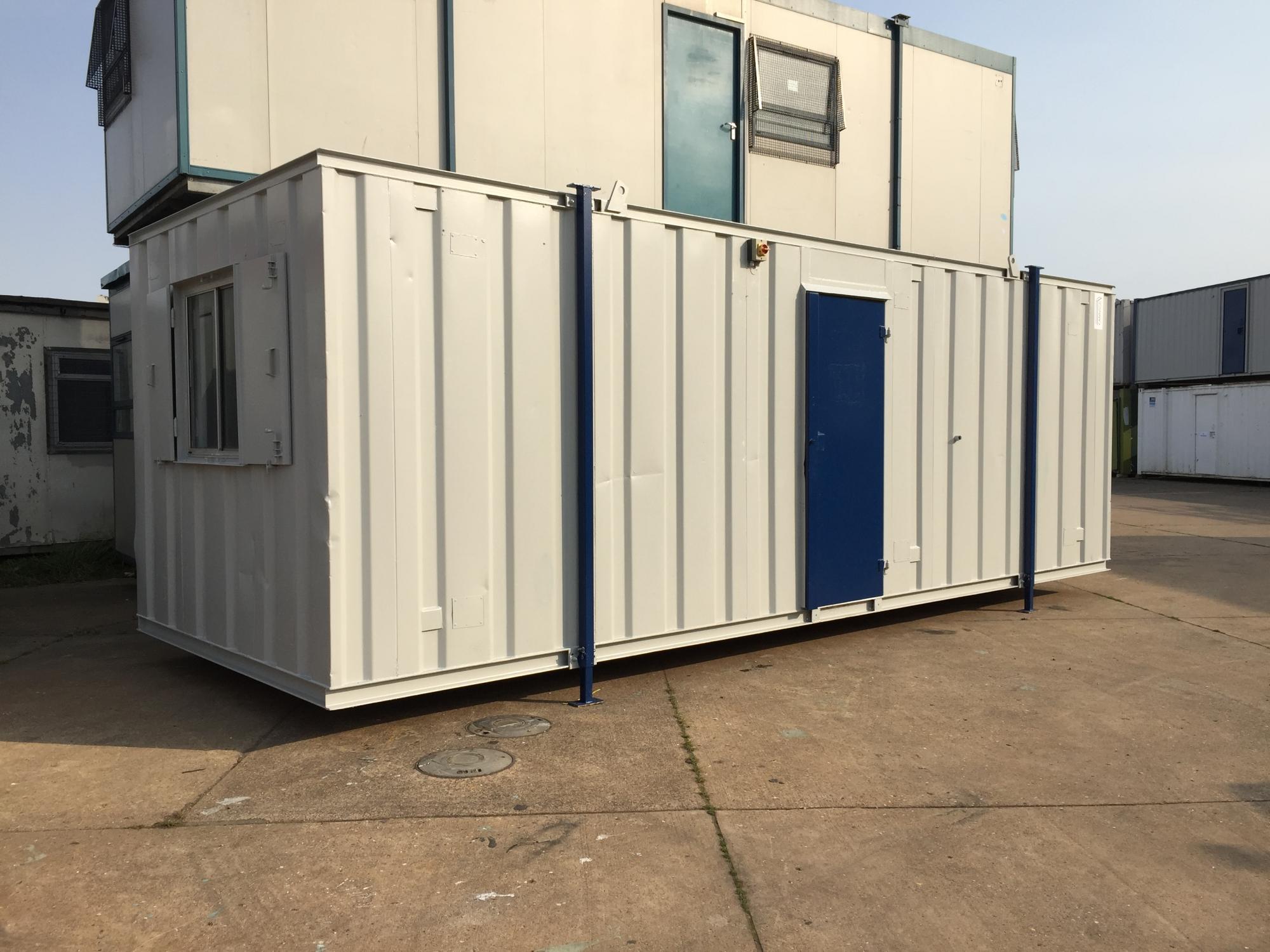 Safe & Secure on Site from Day 1
All steel cabins with all the features essential for site security and facilities from Day 1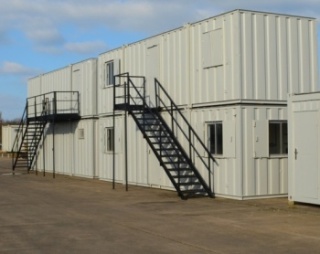 4 Building complex complete with offices, toilets, stairway and landing(2)
Weekly hire rate £265.00 (+VAT)
2 Building complex complete with offices, toilet, stairway and landing.
Weekly hire rate £145.00 (+VAT)
Single building complete with canteen/drying room and toilet.
Weekly hire rate £65.00 (+VAT)
Features Include * Electric Lighting, Heating and Power
Optional Extras can include *Office Furniture and fittings *Changing and drying room fittings *Canteens, kitchens and catering facilities *Steel staircase and landing options.
Click here to download fuller information
---
The BUCKINGHAM Range of Robust and Versatile New Build Cabins
A comprehensive range of jackleg or skid mounted cabins for commercial offices, amenities and facilities:
12ft x 9ft, 3.6m x 2.7m
16ft x 9ft, 4.8m x 2.7m
20ft x 9ft, 6.0m x 2.7m
24ft x 9ft, 7.2m x 2.7m
32ft x 10ft, 9.6m x 3.0m
40ft x 12ft, 12m x 3.6m
Rigid galvanised steel chassis

Plastisol coated galvanised sheet sheet exterior or natural timber cladding

Vinyl faced, wipe down plasterboard lining and ceiling

Solid vinyl or carpet tile flooring

Solid core timber or sheet steel doors

Optional jacklegs to facilitate off loading and siting
UPVC double glazed windows

Internal partitions and doors

Bespoke fit-out to provide integral male, female and disabled toilets, showers and catering facilities.

Furniture and fittings
---
Latest Downloads - Newsletter 4 & 5 Editions
The CABINSGB Newsletter No 4 & 5 are now available.
You can download PDF versions of the leaflets individually by clicking on the appropriate tab. You can also download Ready to Go and Summer Sale Price Lists. This gives details of our current stock of items complete with prices.
Double Storey Modular Buildings
Full range of finance options available for both new and reconditioned buildings
Call us now for further details.