Upwards of 250 Cabins, Containers and Modular Buildings
All cabins shown on this site form part of our current stock list and are very much available for purchase!
Only In Need of a Temporary Option?
We at Cabins GB have many units available to hire. Ranging from 12ft to 32ft these units are a mixture of offices, canteens, changing rooms and toilets. We also have containers to hire with some containing wooden or metal shelving.
If you need something temporarily rather than permanently give the office a call on 01480 861166 and we will be happy to discuss further with you.

Latest Price Lists
See below our latest price lists. Click on the name of the price list you would like to view.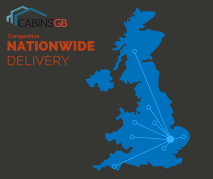 South Wales Site Set Up
We recently installed an eight cabin site set up for a house builder in South Wales. These cabins included a variety of storage containers, canteens with seating, drying rooms, toilet units and offices. Here are a few external images of the units before leaving our Alconbury yard.
We can make site set ups to any client's specification, if this is something that catches your eye then don't hesitate to get in touch!
If you would like to see more images of the set up shown then click the link below to view.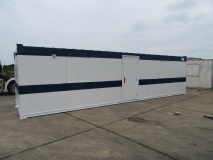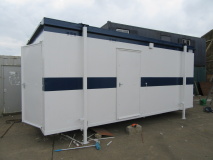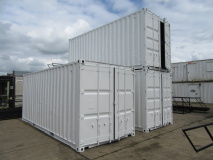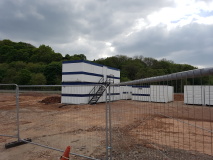 Looking For a Unit?.. Look No Further!
Have a look at the video on the left to see the large amount of stock we have in our yard.
Visit our Contact us page above for more information about visiting or call the office to organise a visit - 01480 861166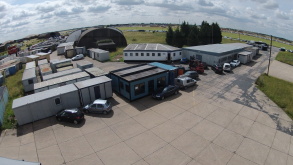 Safe & Secure Site Cabins
Steel Site Setup Cabins with all the Features and Facilities Essential for Site Security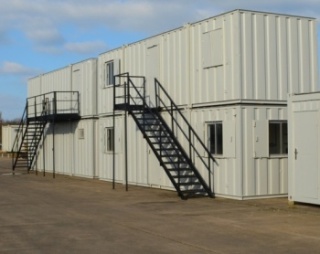 4 Building complex complete with offices, toilets, stairway and landing
Weekly hire rate £265.00 (+VAT)
2 Building complex complete with offices, toilet, stairway and landing.
Weekly hire rate £145.00 (+VAT)
3 Cabin Site Set Up (Shoreditch, London)
One of our recent installs was a site setup for our client HG Construction.
We refurbished these cabins on site and sent them to our customers Shoreditch yard.
Take a look at our video to the right to see how this amazing install was done!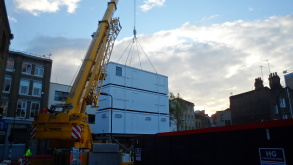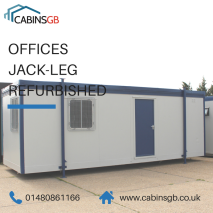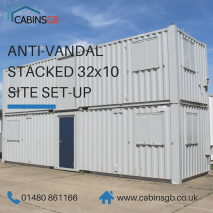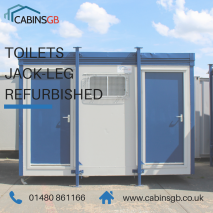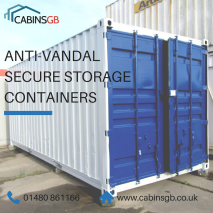 Full range of finance options available for both new and reconditioned buildings
Call us now for further details.