Over 250 Cabins, Containers and Modular Buildings In Stock Now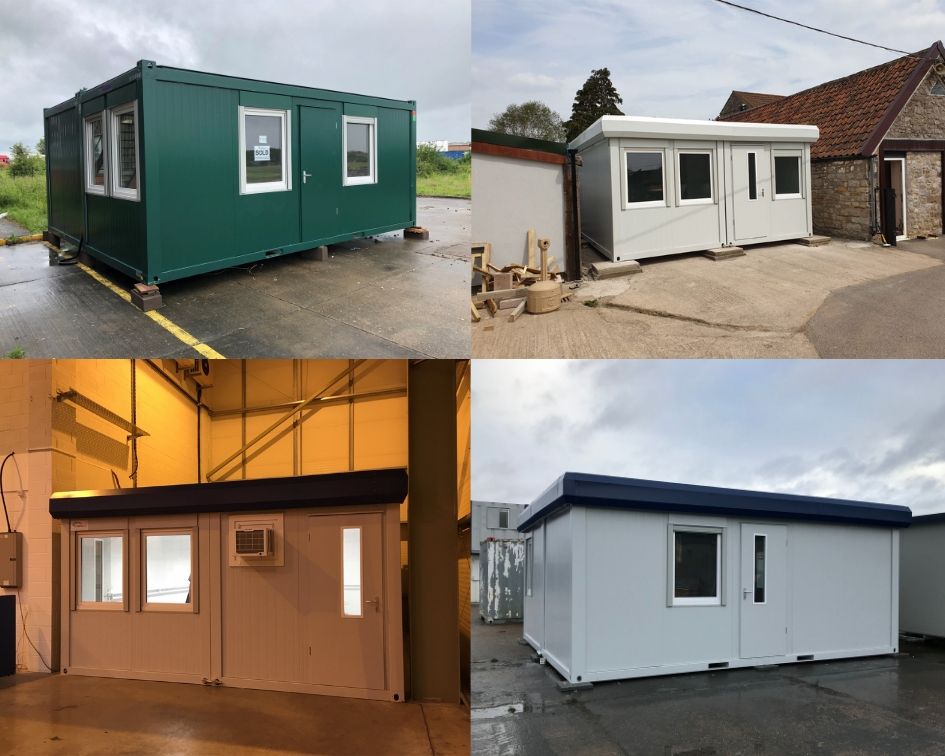 Bespoke Solutions - Introducing our Containex Range
We can proudly supply to any bespoke needs. Our Containex range offers a service to clients with limited space or limited access and can be fitted out just as the rest of our stock range can be. Over the last couple of months, we have catered to clients' needs with these buildings from putting them into warehouses to working within very limited spaces. Contacts us today for further information on our Containex range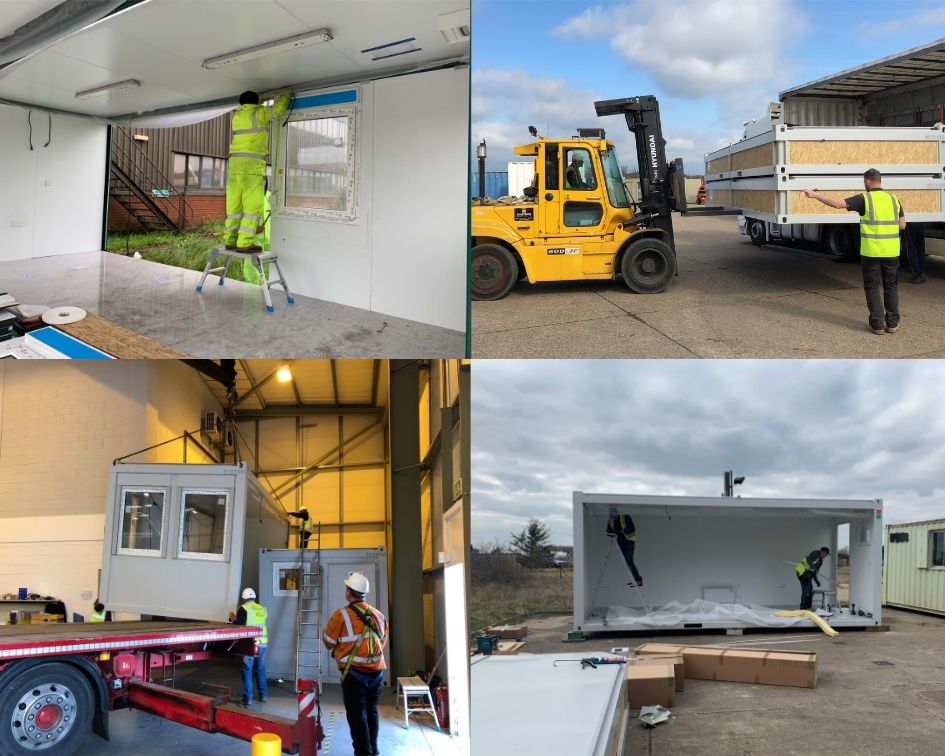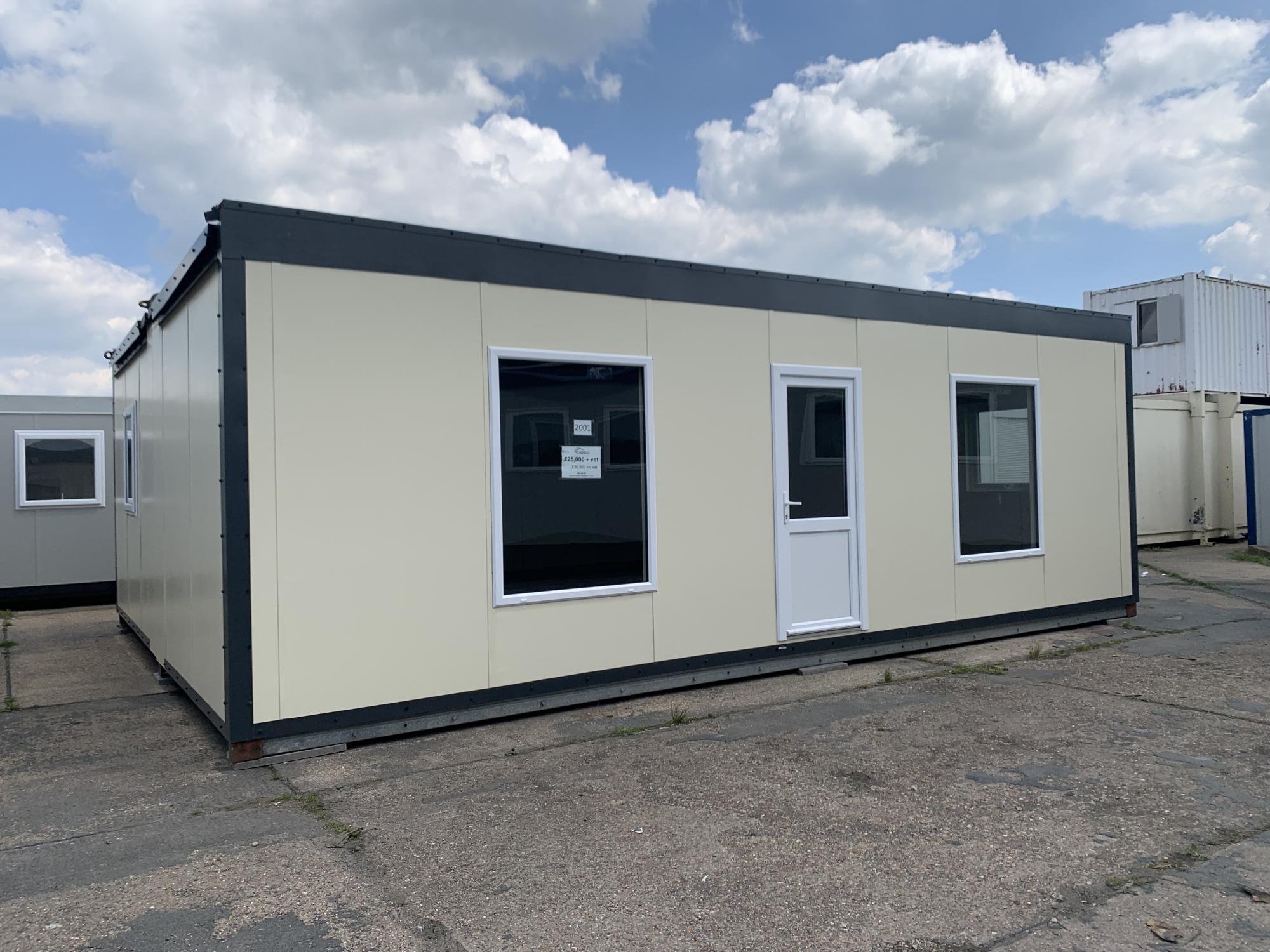 2 Bay Modular Sales Office
We currently have a 2 bay 8.6m x 6.6m sales/marketing office available at our Alconbury depot. The unit has been internally and externally refurbished and would make great use as a sales office or marketing showroom. Price quoted includes for wood effect lino to be laid. Click on either picture to find out more!
For further information on this building, please don't hesitate to contact us.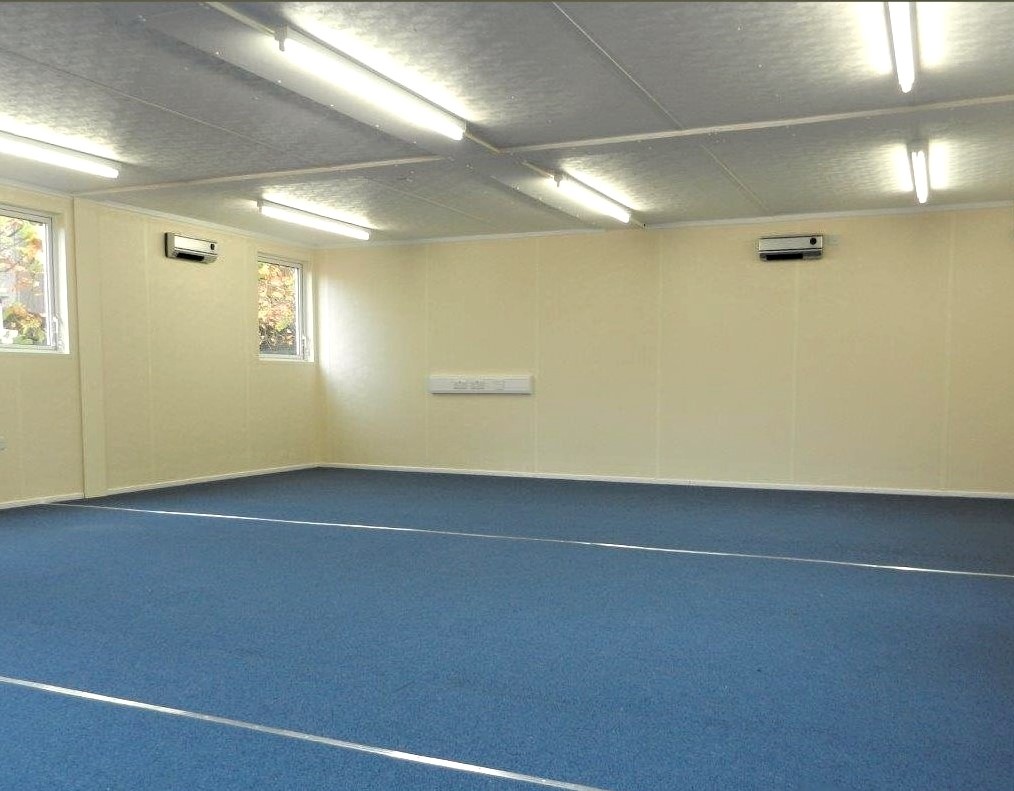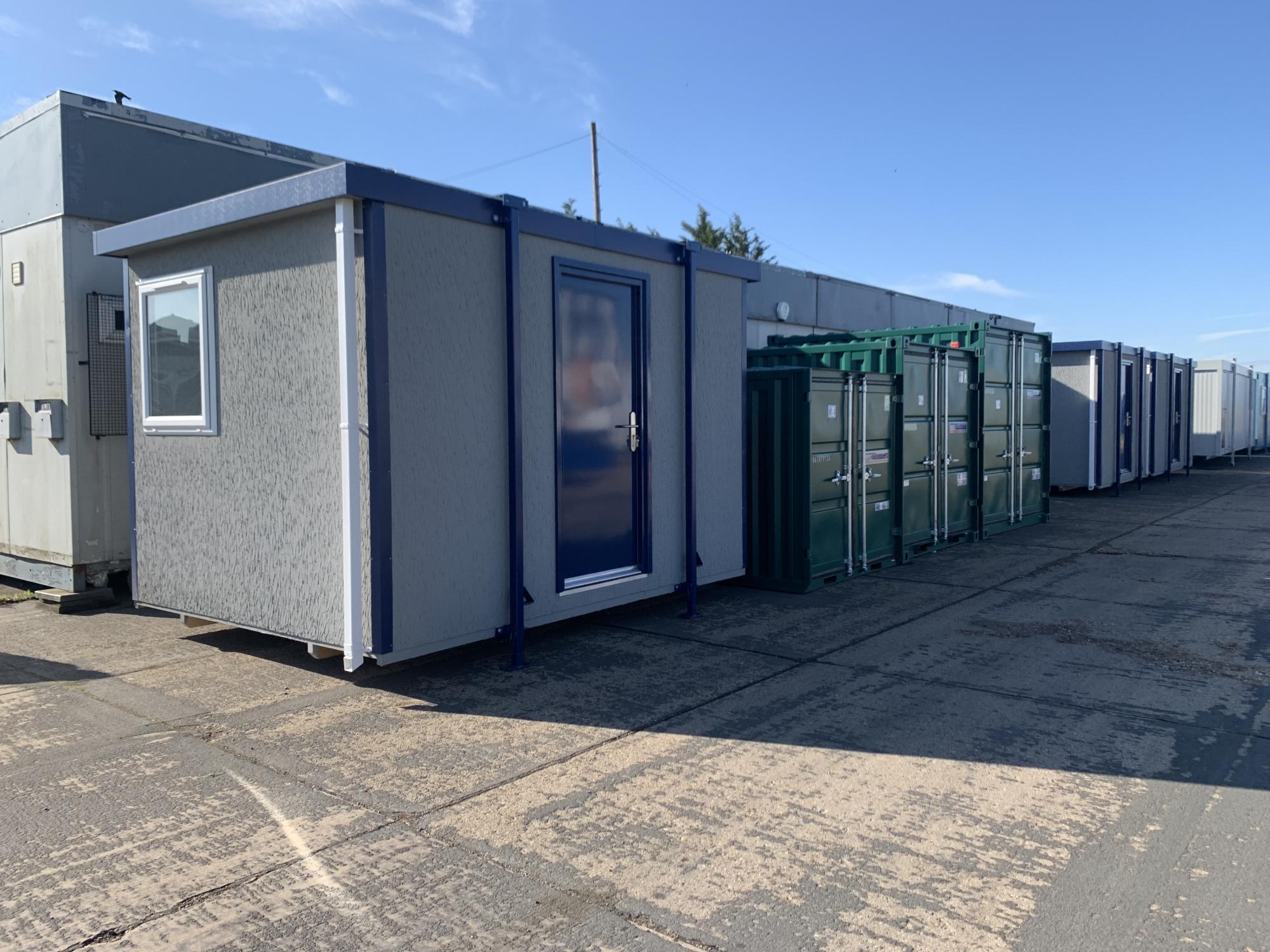 New Build Cabin Range
If you are looking for something smarter than the standard refurbished cabins, why not look into our New Cabins stock. We can build bespoke to your requirements from 10ft onwards.
Visit our New Cabins page to look at our current available stock or contact us to discuss any requirements you may have.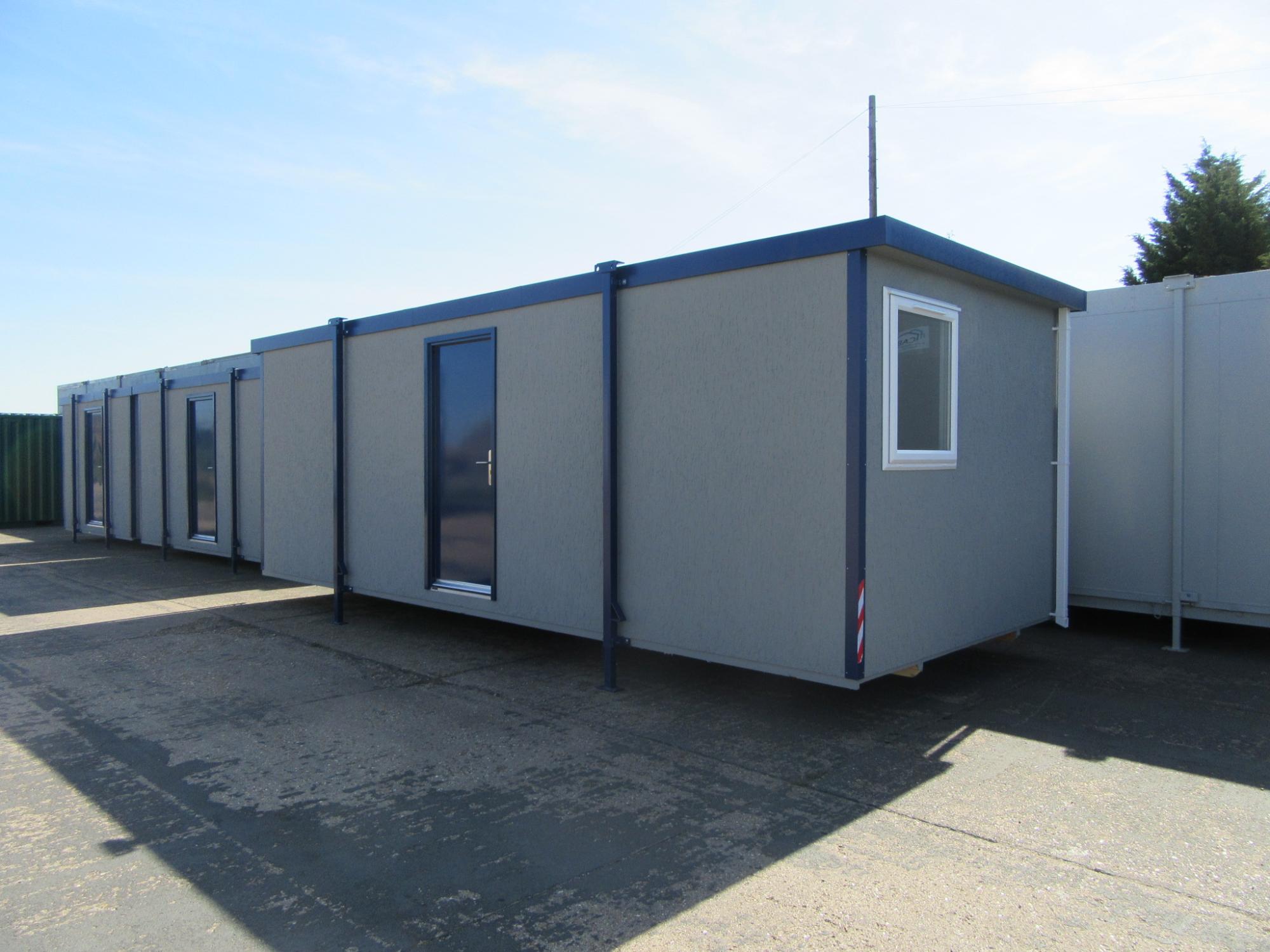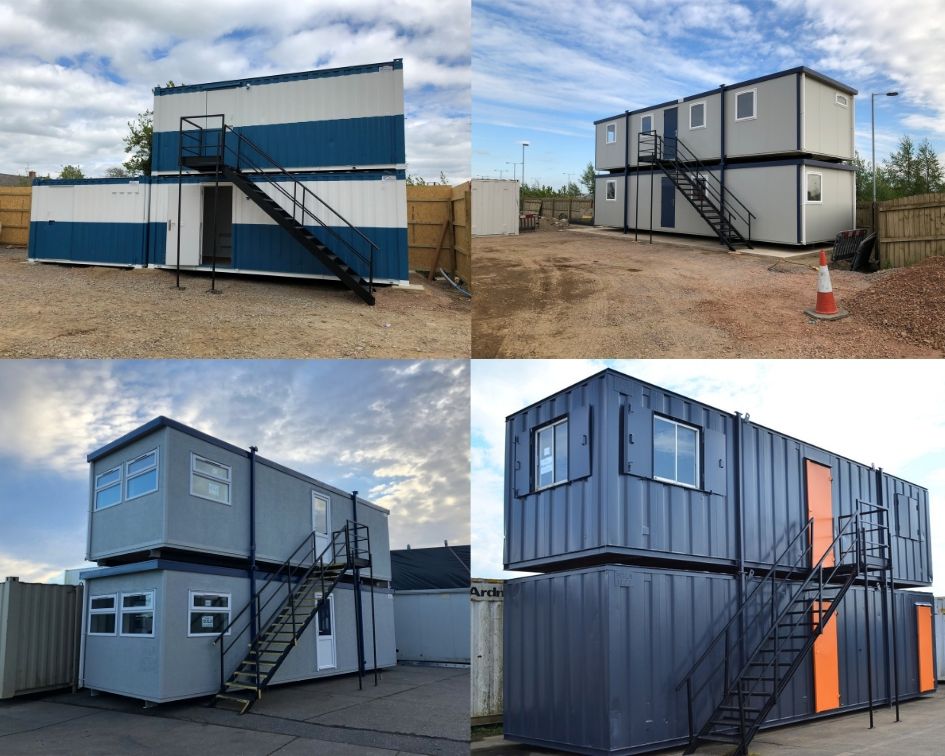 Site Set Ups
With a wide range of stock available in various sizes, we can more than happily supply site set ups. With canteens, offices, stores and toilet units always in stock, we can find the right set up to suit what your site needs. We can also paint in your corporate colours if required.
Get in touch with us today to discuss your requirements further!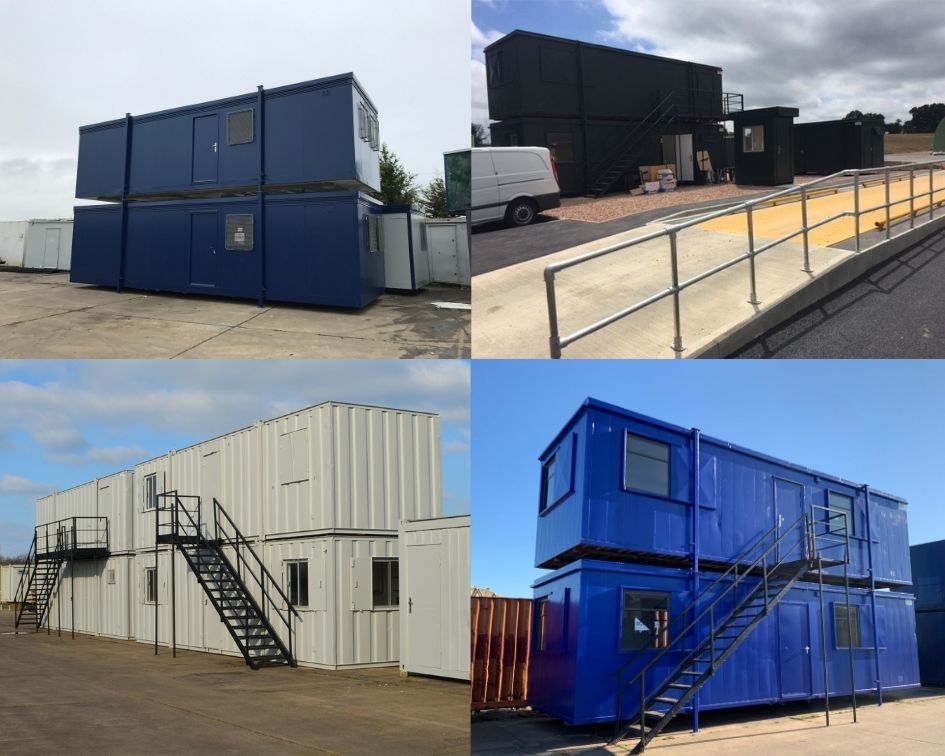 Containex Modular Buildings
Flexible and practical mobile space solutions available in 10', 16', 20', 24' and 30' modules. Standard units available from stock held at depots nationwide, bespoke designs available to order.
Visit our demonstration buildings in Cambridgeshire by contacting us on 01480 861166 to arrange viewing.
We are proud to be official trading partners of Containex.

Welfare Cabin Promotions
When space is limited on site, our welfare cabins have all the options combined into one. Featuring canteen areas with seating, chemical toilets and small storage areas. Units featured have generators however we can supply without if not required.
These units are now part of a special promotion.
REDUCED from £5950 to £4950 + VAT! Grab this offer now by visiting our site welfare page!
Modular GB
With a wide range of modular buildings in stock and a large number of successful projects to report on, why not visit our Modular GB site to get the full low down on what we can do for you? Click here to visit
Buy and Sell

At Cabins GB everything on our website is available for purchase. We also buy and collect units, so get in touch with us if you are looking to get rid of a building. You can find our details on the contact us page.

Temporary Hire Options
If you need something temporarily rather than permanently we have available in our hire fleet; Containers and Stores, Jackleg Cabins, Anti Vandal Steel Cabins, Toilets and bespoke Modular Buildings.
Full range of finance options available for both new and reconditioned buildings
Call us now for further details.